The small waterfront town of Gulfport Florida has more than just all the island flavors you can wish for on your visit. It boasts of great food, friendly people, art, beach, festivals, and more. 
If you're planning to visit soon or you just arrived in town, we took a moment to compile a shortlist of must-visit places in Gulfport
Let's start things off by showing you where to satisfy your high taste for food. Did we read your mind?
1. Island Flavors and Tings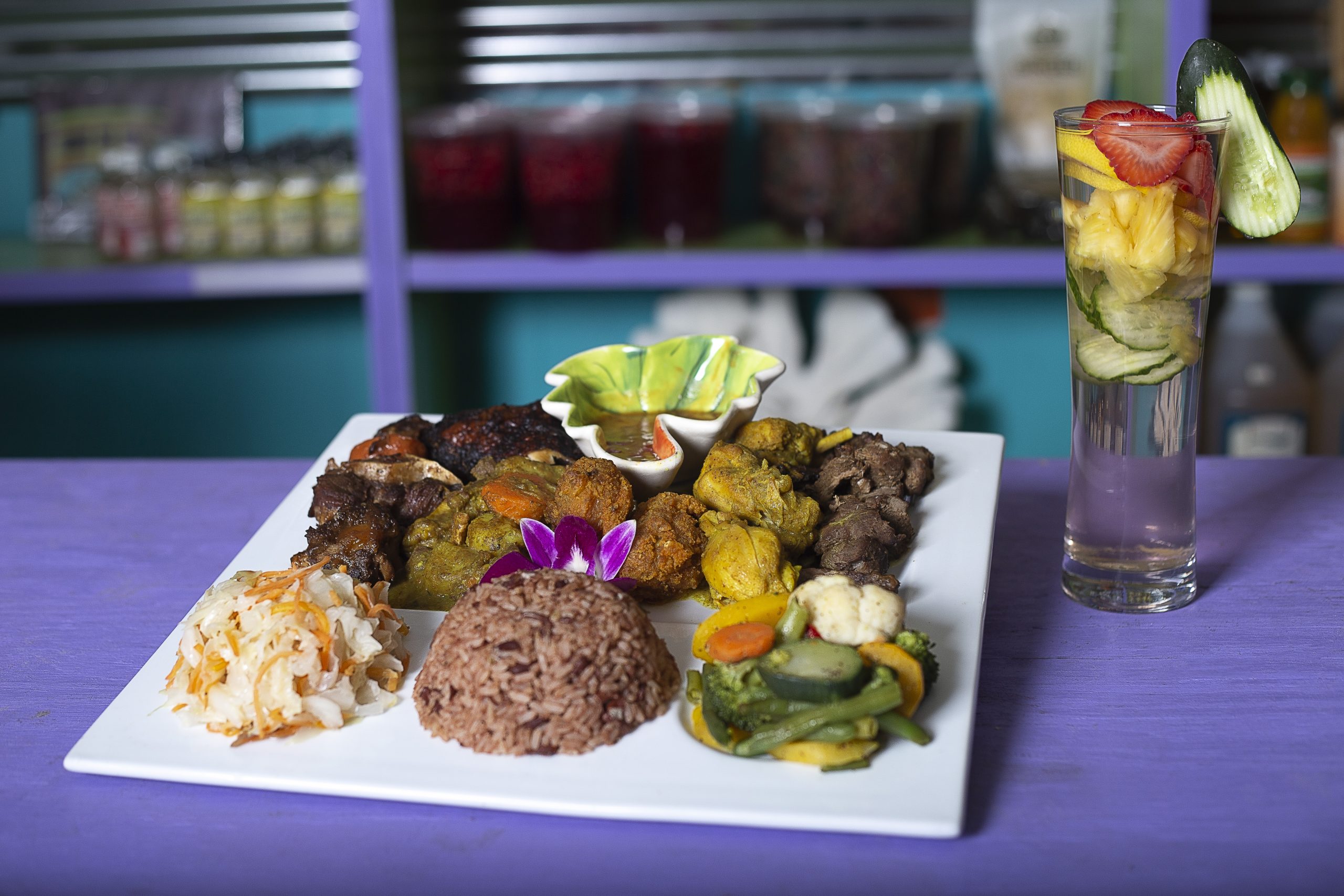 The funky and eclectic vibe that Gulfport exudes will make you feel as if you're somewhere in the Caribbean islands.
But you're not. You're in Gulfport, Florida, home to Island Flavors and Tings, where you can eat homestyle authentic Caribbean food with all the essential flavors.
Whether it's the Escovitch fish, jerk chicken, oxtails, or Jamaican Rice and Peas, you're in for a treat with every meal, dessert, and drink!
After dining, you should pick up our Caribbean brand groceries and Jamaican keepsake items.
2. Beach and Shore Boulevards
After dining at Island Flavors and Tings, it's only fitting you enjoy the breeze and scenery by walking along Beach and Shore boulevards situated on scenic Boca Ciega Bay.
3. Art galleries
Gulfport offers a few art galleries like Brenda McMahon Art Gallery, ReVie Art, The Domingo Studio, where local artists display their best art and craft. Buy their art or hand-crafted goods to take back home.
4. Gulfport Recreation Center
The Gulfport recreation center is a community facility that offers quality activities, classes, and programs for all ages.
5. Clam Bayou Nature Park
Consider one of the boat tours or rent a kayak at the City of Gulfport's Municipal Marina to take a tour of Clam Bayou Nature Preserve.
Conclusion
Gulfport is a hidden gem with many things to do throughout the week. 
As you make plans to come, make sure your visit falls between Tuesdays and Sundays from 11 am to 7 pm. Why? That's when you'll get your chance to taste the best food Gulfport offers which is from Island Flavors and Tings
What's a visit to Gulfport without a stop at Island Flavors and Tings?