Catch up on the latest news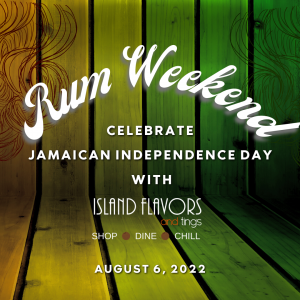 Celebrating Jamaican Independence Day is a wonderful way to show your support for the island country. It's also a great time to share a bit of the culture with friends
Read More »
Join Us for Our Upcoming Events
There are no upcoming events at this time.
Subscribe to our newsletter
A unique showplace of the cultural richness of the Caribbean Islands. Shop groceries and accessories. Dine on the finest Jamaican cuisine at our location or yours. Chill to the reggae riddims and take worrying about your meal off your list.