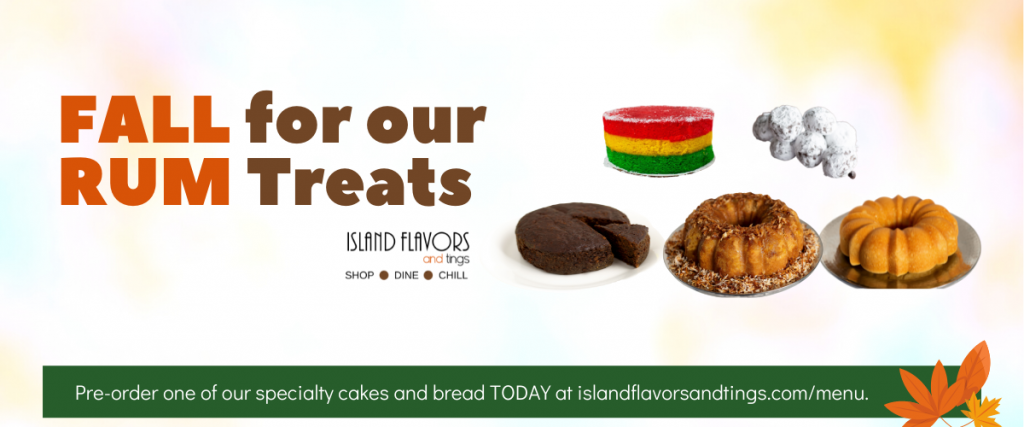 It is that time of the year again. Fall is here!
The leaves are starting to fall and change colors. The crisp air is hopefully on the way here in Florida. The temperature at night has been getting slightly lower, and the sun is setting earlier and earlier.
We are more open to taking a hike in the great outdoors, go on a family-friendly trip to see the manatees in one of Florida's springs, lighting the backyard fire pit, or simply opening the windows for a nice breeze to flow throughout the day.
At work, you may even find your company decorating the office with autumn-themed decorations and planning fun activities that can bring out the most festive spirit. These days we need any excuse to get employees together, to bond, and enjoy work-life is essential.
But more importantly, we all know this is the time of year when your calendar fills up with events to go to and guests to entertain in your home. While everyone is serving up pumpkin spice everything, why not show up and surprise people with a rum cake or rum balls. They provide the warmth everyone is searching for with a dash of feeling like you're on holiday.
We have six different rum treats that will be a hit for your family, friends, and co-workers this fall.
They are the:
Jamaican Rum Cake
Pina Colada Rum Cake
Vanilla Rum Cake
Tropical Rum Cake
Rum Balls
Chocolate Rum Cake
Fall has always been a season with many ways to celebrate it, and we say, "Why not celebrate it with rum-infused treats?"
You can purchase the cakes by the slice or whole, an individual order of rum balls, or a larger one for a gathering.
All of our rum treats can be found at our Gulfport, FL restaurant, St. Pete Pier Marketplace Booth, and can be shipped anywhere in the United States.